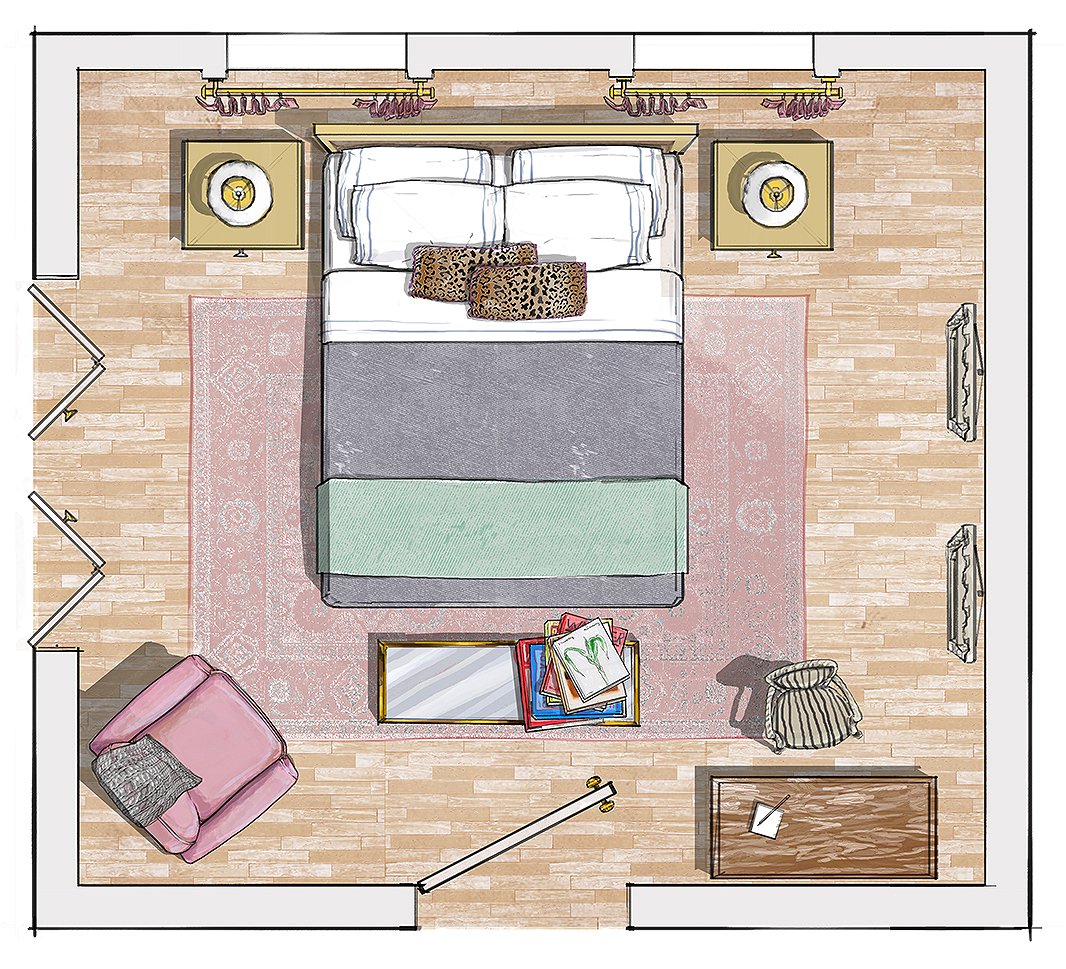 What a time to be planning room layouts! Lucky for us, we now have access to a treasure trove of user-friendly apps to help us create floor plans and virtually design our rooms—taking a lot of the guesswork out of everything from gauging the right-sized furniture for our space, to assessing how a paint color will look, to putting entire rooms together in virtual reality before we take the plunge IRL.
The following are some of the highest-rated apps on the market right now for drawing floor plans and creating room layouts. These apps can prove incredibly helpful when moving to a new home or embarking on a remodel, room redesign, or even when purchasing new furniture (I'm looking at you, sofas). They're also a great way to turn interior design into something of a hobby. Who knows? One day you might be able to take all of your room plans and turn them into a side hustle.
FOR CREATING A FLOOR PLAN
MagicPlan
MagicPlan for iOS and now for Android is a free app (in-app purchases $2-200) that lets users create floor plans based on their photos. According to the product description, there is "no need to measure or draw." So it's a good option for users who have minimal experience creating floor plans. While not as detailed in terms of interiors as other apps, it is highly effective for quickly planning layouts.
Room Scan Pro
Room Scan Pro for iOS ($4.99) "draws floor plans by itself." Users simply hold a phone up to a wall which scans the circumference of a room (a voice-activated prompt states "hold against wall until you hear a beep"). Reviews note there is a bit of a learning curve to using the app but also praise its effectiveness in accurate floor plan creation. Check out the video tutorial to see the app in action.
Floor Plan Creator
Floor Plan Creator for Android is free (in-app purchases $1-7 per product) and allows users to create detailed floor plans in 3D. Reviews praise the app's usefulness when furniture shopping to gauge whether potential furniture will fit in the context of your specific room's dimensions.
Planner 5D
Available for both Android and Apple users, Planner 5D gives you the ability to sketch up HD renderings for your dream room or whole house. Choose from over 4000 furnishings to deck out your spaces, but keep in mind that the more premium items are only available via in-app purchase. "Daily rewards" do allow you unlock additional free items as well.
Room Creator
Room Creator is free for Android (in-app purchases available) and lets users design a room interior in "10 minutes or less" by entering room dimensions, designing floor patterns, choosing wall colors, and adding in decor. Fans of the app praise its easy navigation and straightforward interface.
Amikasa
Amikasa is the Webby Award-winning app for iOS and Android that is receiving rave reviews for it's aesthetically pleasing interface and because it allows users to create room layouts using furniture and home decor from real brands—about as mistake-proof as you can get in room planning. The app also has cool features like a walk-through mode that allows users to take a virtual tour of their newly created rooms to get a feel for the room design and layout and the option to share the room via social media for input and advice. Though the app is free, creators have begun asking for a donation of 99 cents for new downloads.
Home Design 3D
Home Design 3D offers a free version and Gold Edition ($4.99). All versions are also available for Android. The app receives praise for its high level of detail while still remaining easy to use, and the latest version even offers an online 3D-printing option.